Welcome!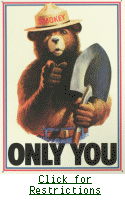 Operating as an all risk dispatch facility, RVICC is the primary focus for reporting, tracking, and processing orders of aircraft, equipment, overhead, crews, and supplies assigned to incidents.
To report wildfires on public and private lands, call 911.
For current recorded fire regulations, precautions, Industrial Fire Precaution Level (IFPL), closure information and prescribed fire information, 24 hours a day, call 800-267-3126
Local Agency Links
Neighbors and Coordination Centers

Navigating Our Site:
The green link bar above will lead to the major sections.

Fire Intelligence - This section will show the current fire danger, Industrial Fire Precaution Class (IFPL), what fire suppression resources are available, the current weather, and links to regional and national fire information. During Fire Season this information will be updated daily.

Prescribed Fire - Information about current prescribed burning. Updated daily when burning is occuring.

Webcam & Photos - Current and archived news releases. Also, webcam of the tanker base and photos of local incidents and projects.

Training - Information on training offered to local agency fire fighters.

Airtanker Base - Information about the Medford Airtanker Base.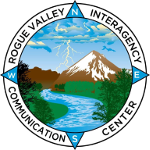 Community Links
Other Fire Related Links